Renown Birth Tissue Celebration
November 8, 2023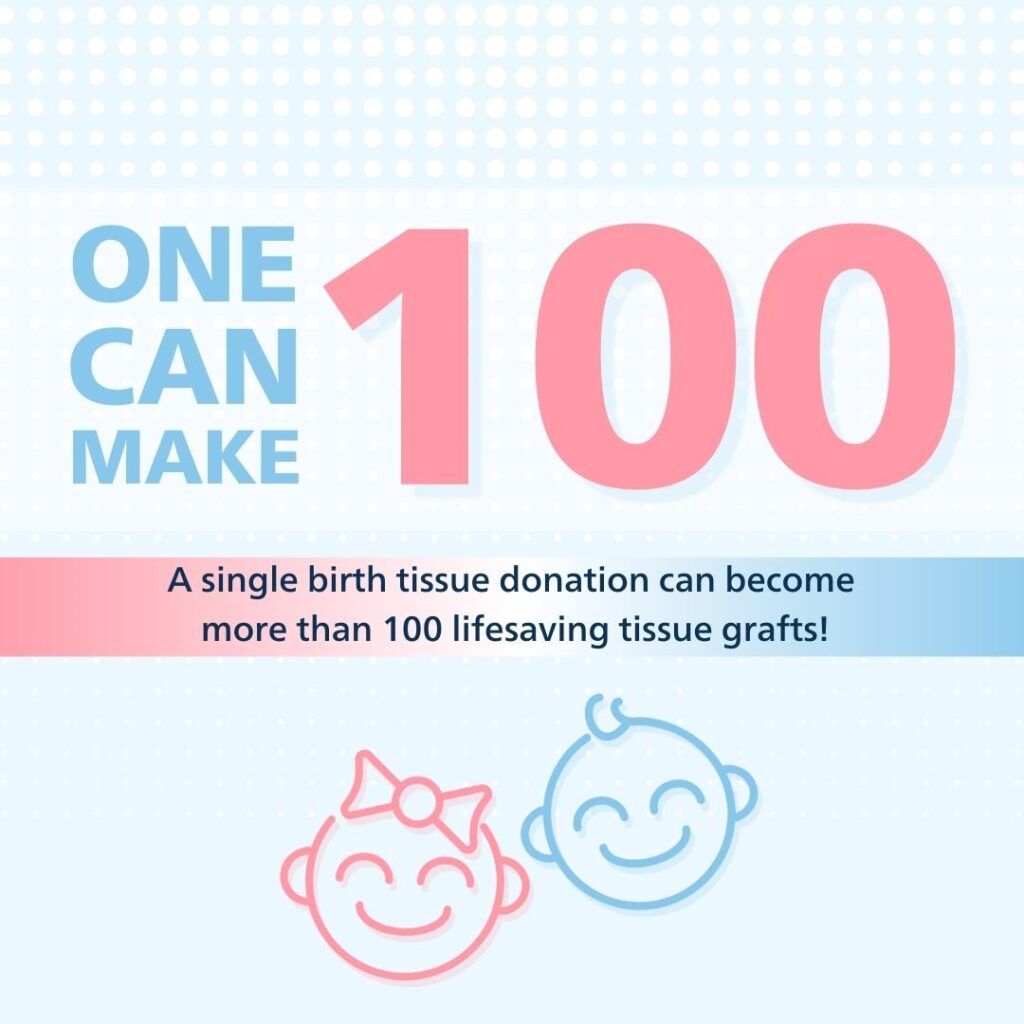 Sierra Donor Services recently celebrated four years and over 1000 birth tissue donations with Renown Regional Medical Center. The birth tissue program focuses on enriching the birth experience for new mothers and their infants born at Renown Regional Medical Center and other hospitals across the country. Mothers delivering their babies via planned Cesarean section can choose to voluntarily donate their birth tissue, a resource typically discarded, to heal patients recovering from conditions such as burns, facial and eye injuries, diabetic ulcers and more. Remarkably, a single donation of birth tissue can facilitate the healing of more than 100 individuals!
Since Sierra Donor Services began recovering birth tissue in California, the program has steadily grown. Mothers have such a positive experience that we often see donations with subsequent births, and it is wonderful to know so many people benefit from this donation.
For families who elect to participate in this program, Renown Regional Medical Center and Sierra Donor Services collaborate closely to ensure that birth tissue donation seamlessly integrates with each mother's birthing experience.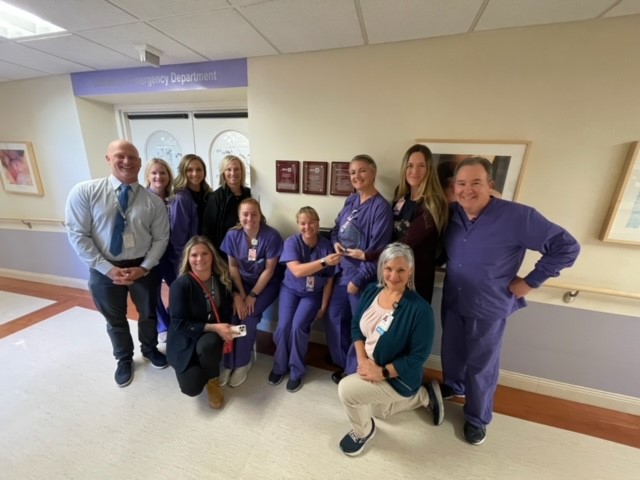 Birth Tissue Program Manager Leah Morrell (pictured above – front right) expressed her enthusiasm for the partnership: "Sierra Donor Services is thrilled to have partnered with Renown Regional Medical Center for the past four years."
Renown Regional Medical Center challenges themselves to go above and beyond for the health of the entire community. This sentiment is shared by Sierra Donor Services and exemplifies how their collaboration seeks to save and improve lives.
For more information about Renown Regional Medical Center's Women's Health Unit, please visit their website HERE.
For questions or help related to birth tissue donation, please do not hesitate to reach out to the Sierra Donor Services team at sds.info@dcids.org or 877-401-2546.

About Sierra Donor Services
Sierra Donor Services (SDS) serves nearly three million people in Northern California and Northern Nevada. We are an exceptional team of professionals dedicated to saving and improving lives by connecting organ and tissue donation to the patients who need them. We strive to extend the reach of each generous donor's gift to those who are always profoundly grateful for them.