Honoring Asian American Pacific Islander Heritage
May 25, 2023

Kay Sakamoto
Roseville Police Community Service Officer and Donor Hero
Community Service Officer Kay Sakamoto lived a life of service as a community service officer. He was known for his dedication to his work and his commitment to helping others. However, it was not until his death that his true heroism was revealed.
Sakamoto was a donor hero. Upon his passing, he was able to save three lives through the donation of his kidneys, liver, and cardiovascular tissue. In addition, his corneas, skin, and bone were also donated to help others in need.
His selfless act of organ donation left a lasting impact on the lives of those who received his gifts. Sakamoto may have been an unsung hero in life, but his legacy will continue to inspire others to give the gift of life through organ donation.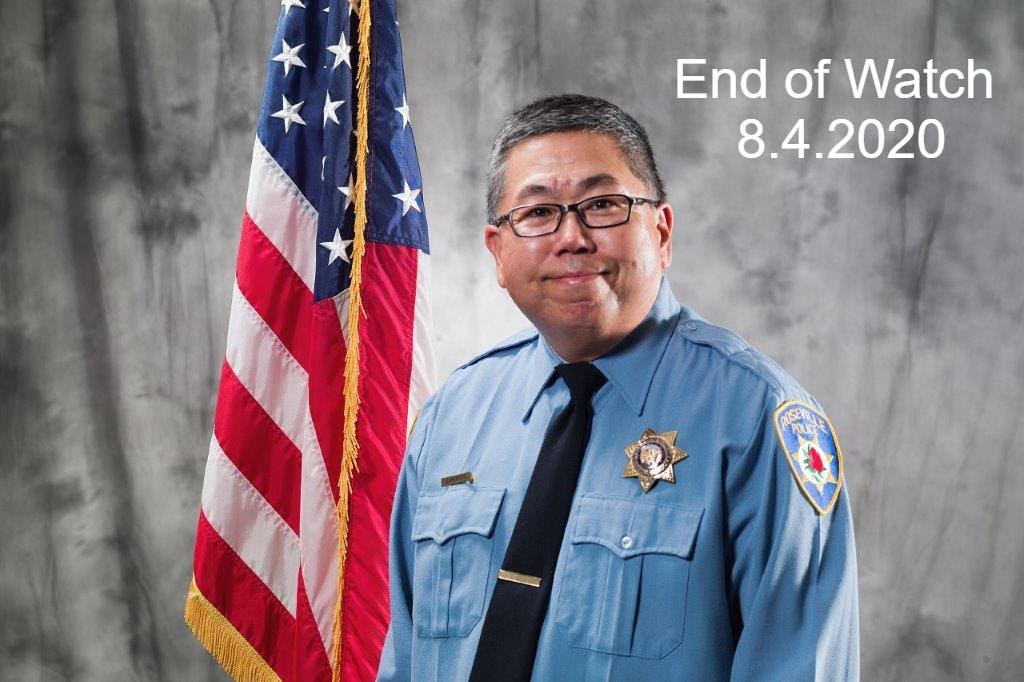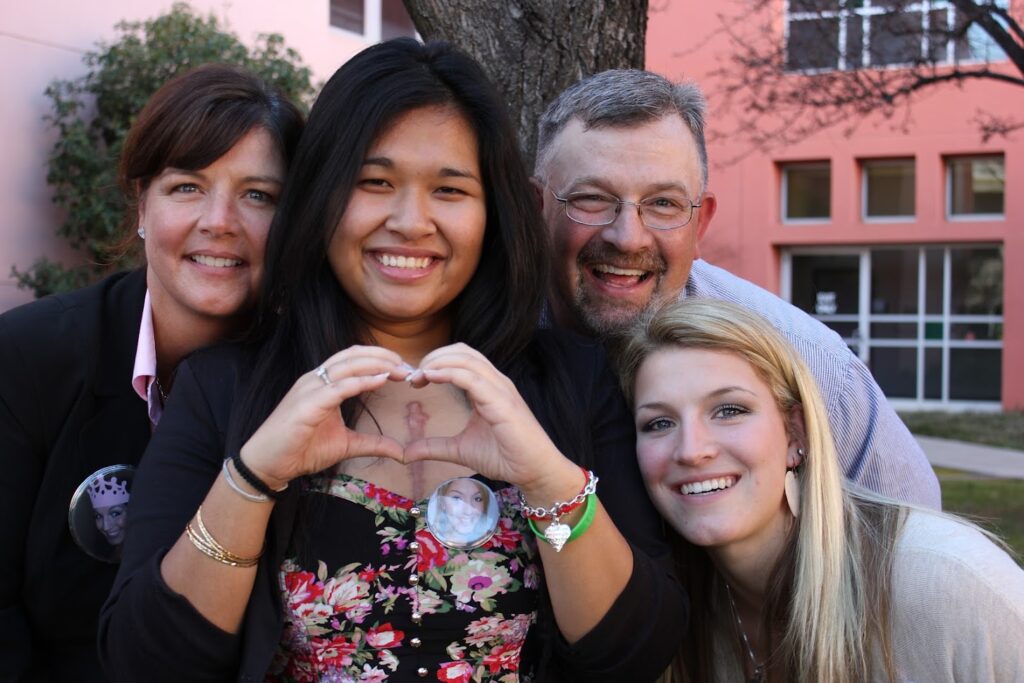 Gabby Preap
Heart Transplant Recipient
Gabby Preap's illness had progressed to the point where a transplant was her only hope. She was placed on a waiting list, hoping and praying that a match would be found soon. As the days turned into weeks and then months, her hope began to fade, but she refused to give up.
Finally, after two and a half years of waiting, the call came. A 19-year-old donor had been found. It was the news that Gabby had been waiting for, and her life was saved.
"I felt like I was reborn," says Gabby. "It was a new start for me — like I was never sick."
Richard V. Perez, MD
Chief of Transplant Surgery, UC Davis Health
Perez has been a vocal supporter of organ donation both locally and nationally. He has actively participated in numerous public awareness and educational events to bring attention to the importance of organ donation.
Perez's passion for his work is evident in his words: "We have the best job in the world because we get to see the miracle of transplantation." He recognizes the incredible impact that organ donation has in saving lives, and he firmly believes that the sacrifice of donating an organ is a noble act that deserves celebration and honor.
Perez's work as a pioneer in transplant surgery and advocacy for organ donation has made a positive impact on countless lives.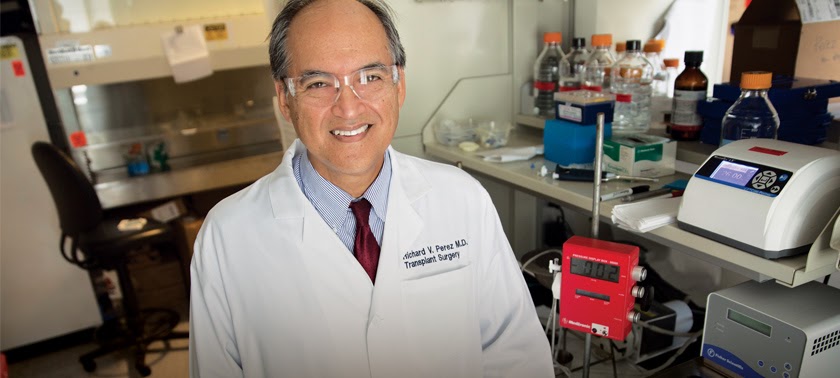 An Eight-Way Kidney Exchange Saves Four Lives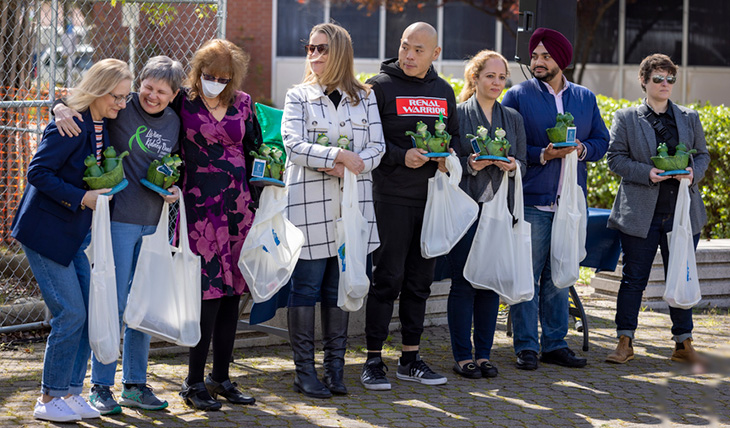 In 2022, UC Davis staff coordinated an eight-way 'chain' kidney transplant at UC Davis Medical Center, which was a remarkable achievement in the field of medical science. This chain was made possible by matching a donor's kidney with a recipient who is not compatible with their own donor. In return, their donor's kidney goes to another patient in need. This chain of donations makes it possible for patients to receive a kidney transplant, even if they do not have a compatible donor in their family or community. This unique approach to kidney transplant has given hope to many patients who have been waiting for a donor and has saved many lives.
The process of coordinating these exchanges involved numerous healthcare professionals, including surgeons, nephrologists, anesthesiologists, operating room staff, nurses, and administrative support personnel. All these professionals worked together seamlessly to make the transplant chain a success. They used the latest medical technologies and techniques to ensure that the patients received the best possible care and treatment.
One of the most impressive aspects of the transplant program was the strong network of administrative support personnel. They played a vital role in coordinating the entire process, from finding the donors to scheduling the surgeries and follow-up appointments. Without their hard work and dedication, the transplant chain would not have been possible.
The success of the transplant program was not only due to the medical professionals and administrative staff but also to the donors who selflessly gave their kidneys to save the lives of others. The following stories are a testament to the power of human kindness and generosity.
Learn more about the kidney chain here.
Honoring Asian American Pacific Islander Heritage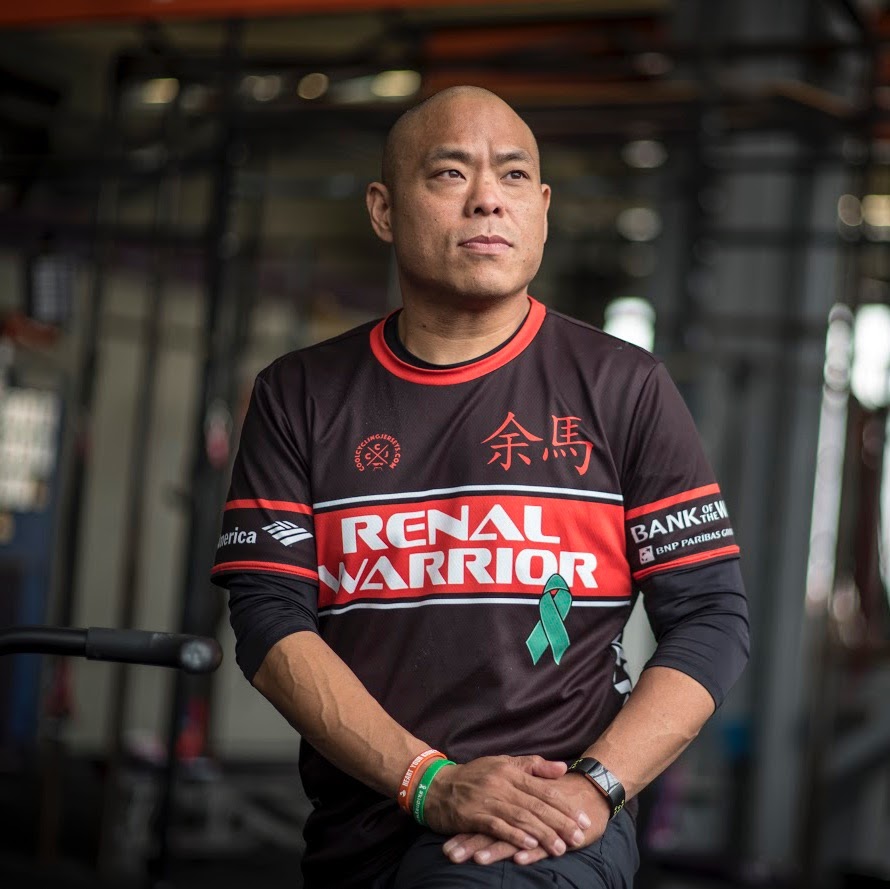 Wilson Du
Kidney Recipient & Fitness Coach
A kidney transplant is a life-changing event that is often the last resort for individuals with chronic kidney disease. For Du, it was a chance to turn his life around after years of struggling with his health. After much hard work, he finally reached a weight of 185 pounds and was placed on the transplant waiting list. Du participated in UC Davis Health's Kidney Exchange Program. The individual who originally tried to be his living donor was able to donate a kidney to someone else, and Du was matched with another donor.
Du's successful transplant surgery on March 8, 2022 meant his wait was over – thanks to the paired kidney exchange. He's now free of the burden of dialysis and able to imagine a different kind of life.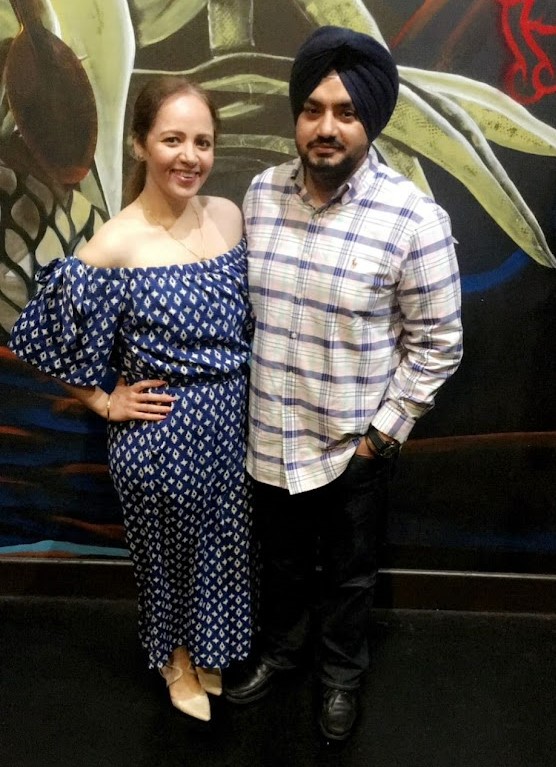 Karan Deep Singh Virk
Living Kidney Recipient
Guneet Kaur
Karan Deep's Wife and Altruistic Kidney Donor

Through the UC Davis kidney chain, Guneet's kidney was matched with another transplant candidate's compatible donor. Karan received a new kidney from the compatible donor, and Guneet's kidney was then donated to another candidate. This process continued until a total of four transplant candidates received new organs.
About Sierra Donor Services
Sierra Donor Services (SDS) serves nearly three million people in Northern California and Northern Nevada. We are an exceptional team of professionals dedicated to saving and improving lives by connecting organ and tissue donation to the patients who need them. We strive to extend the reach of each generous donor's gift to those who are always profoundly grateful for them.