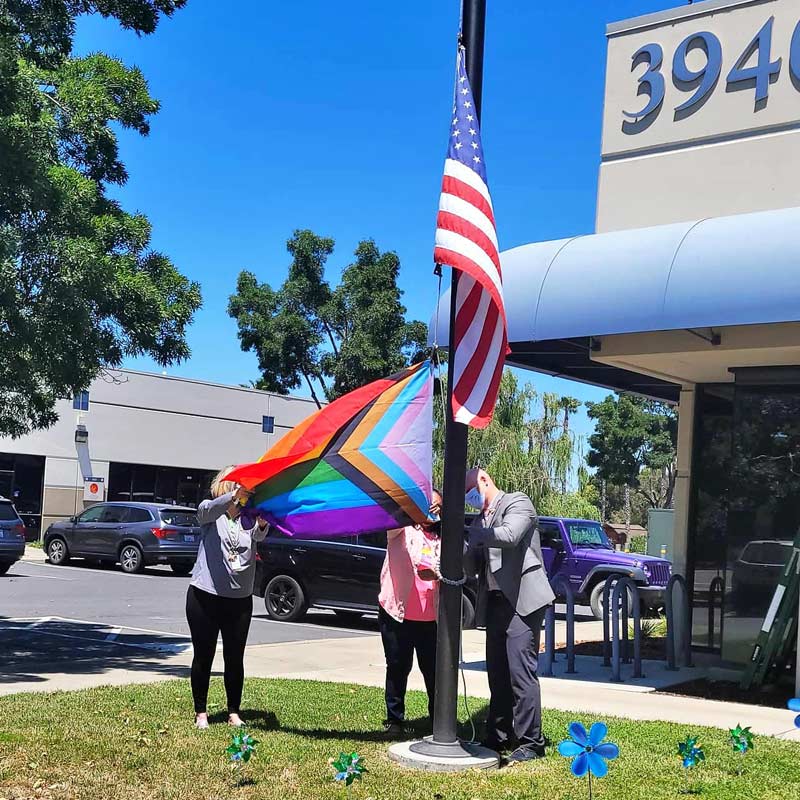 Sierra Donor Services Celebrates PRIDE Month
with Flag Raising!
Sierra Donor Services (SDS) celebrates PRIDE month as a time to celebrate the contributions of the lesbian, gay, bisexual, transgender, and queer communities. As an organization that recognizes the importance of every single member of our organization and all the communities we serve, it's vital to honor and celebrate the LGBTQ community. We stand by our LGBTQ community to provide education about organ, tissue, and eye donation. SDS especially thanks the members of our team who are helping lead and elevate diversity and inclusion awareness within our organization.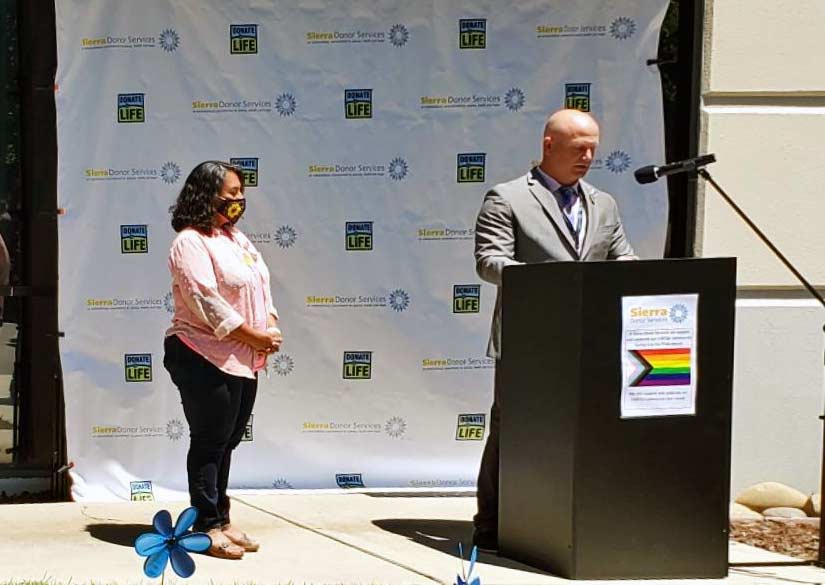 Ms. Gloria Partida, co-founder, and Chair of the Davis Phoenix Coalition joined Sean Van Slyke, SDS Executive Director, for the ceremony. The Davis Phoenix Coalition's mission is to eliminate intolerance and promote a world where all people are safe, respected, and free from violence.
SDS and the Davis Phoenix Coalition partner to help eliminate intolerance and raise awareness for organ, tissue, and eye donation.